Would you run for Nightingale Hammerson? Applications now welcome for the London Marathon and Asics 10k 2022
We are now taking applications for the London Marathon happening on the 2nd of October 2022. The 2021 event was a huge success and we cannot thank our runners Alicia, Ben, Cathy, Josephine and Nick enough.
Thank you also to the team who ran for us in the Asics 10k in 2021; your fundraising efforts are greatly appreciated.  Applications are now open to runners wanting to sign up for the Asics 10k happening on the 10th of July 2022.
The Fundraising team can be contacted here.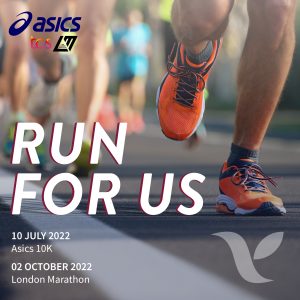 Jessie and Lennie Ware in conversation with Aviva Dautch
Jessie and Lennie join us on a trip down memory lane, exploring their rollercoaster life journeys, from their upbringings in the Manchester and South London Jewish communities to their recent win of NME's Best Podcast award in 2022.  You can expect anecdotes galore – from Jessie's first ventures into singing and what it felt like to have her music recommended to the world by President Obama, to the joys and stresses of having celebs ranging from David Schwimmer to Sadiq Kahn to Kylie Minogue round to dinner. Oh and of course arguments over how to make the best chicken soup!
In the first half they'll be in conversation with family friend (and Jessie's Bat Mitzvah teacher) Aviva, and in the second half taking your questions.  So come prepared to ask about everything from learning to leyn to performing at Glastonbury, from recipes for Sunday brunch to what it's like to appear live on TV's Sunday Brunch.
All proceeds will go to Apples and Honey-Nightingale to support their transformative Intergenerational programme.
"I love it right from the start. It is the highlight of my week. Happiest atmosphere you can get" Flora age 91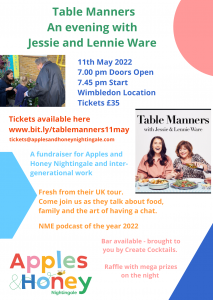 Matched Giving Campaign, February 2022: A huge thank you to everyone who supported our fundraising event.
Thank you to everyone who supported our very first online fundraising event, the Nightingale Hammerson Matched Giving Campaign, which took place on the 20th and 21st February 2022.  This was the first time we ran a campaign that doubled everyone's donations during the event.  We thank the very generous patrons who contributed to our 'matched pot' and who made it possible for us to run this event.
We were overwhelmed with the generosity and messages of support from our friends, donors and patrons.  It is heart-warming to know our charity is held with so much affection within the community.  Your donations will go a long way to ensuring we can continue to offer outstanding care for older members of the community at our homes in Nightingale House and Hammerson House, Wohl Campus.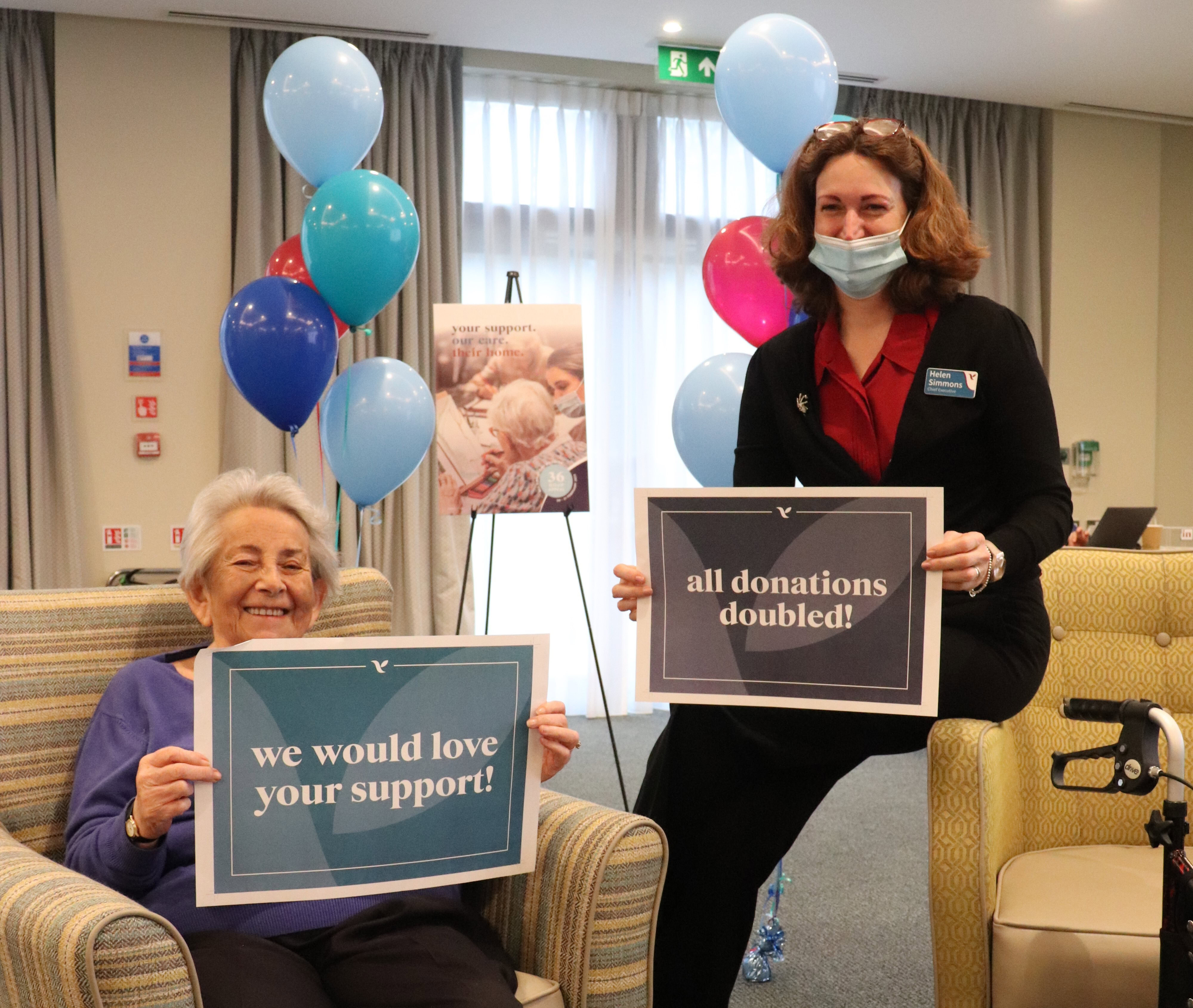 Maurice Edward Annual Golf Event
It was an absolute joy to be part of Maurice Edward's annual fundraising golf event at the beautiful and welcoming Coombe Hill Golf Club. Maurice and his wife, Valerie, have hosted a golf day, in support of Nightingale Hammerson, for 36 years. The only year when we were unable to attend was in 2020 when it had to be cancelled due to the pandemic. Our immense gratitude is offered to the Edward family. They have raised a huge sum for our charity over this time, which has gone a long way in our offering of exceptional care to our residents and supporting our care teams over these years.
Maurice and Valerie will now be passing the reins onto their children who will continue to host this marvellous event. We hope, Maurice and Valerie, you can join us next year, albeit in a slightly more relaxed fashion, knowing the hard work is being taken care of.
Our sincere thanks to you both and your family for your continued and dedicated support of Nightingale Hammerson.
Maurice and Valerie were presented with a small gift, made by one of our residents during their pottery classes. I hope you will agree a golf themed vase was just as fitting as a bouquet of flowers. Thank you to Professor Stanley, Maurice and Valerie loved your commission.