Hammerson House
Wohl Campus
Hammerson House was founded in 1961 by Sue Hammerson CBE in memory of her late husband, Lewis Hammerson. The Home's purpose was 'to provide care for older members of the Jewish community in a real Home environment'.
Please click here to view our Hammerson House, Wohl Campus brochure.
Hammerson House, Wohl Campus, 50A The Bishops Ave, London, N2 0BE
Hammerson House
Wohl Campus
In 2012, Hammerson House merged with Nightingale House, our Home in Clapham. It is a great testament to the Hammerson Family that we are able to continue their vision in providing a wonderful Home, offering exceptional care.
In 2018, the original Hammerson House building was demolished to make way for our new, modern, innovative Care Home, Hammerson House, Wohl Campus. The 116 bedrooms have been carefully designed within this beautiful Home for our community to enjoy in their older years. We anticipate our Home will be recognised in the sector as the new standard of care for the future.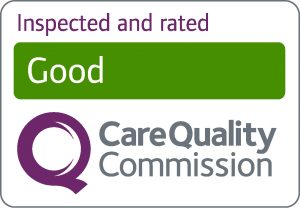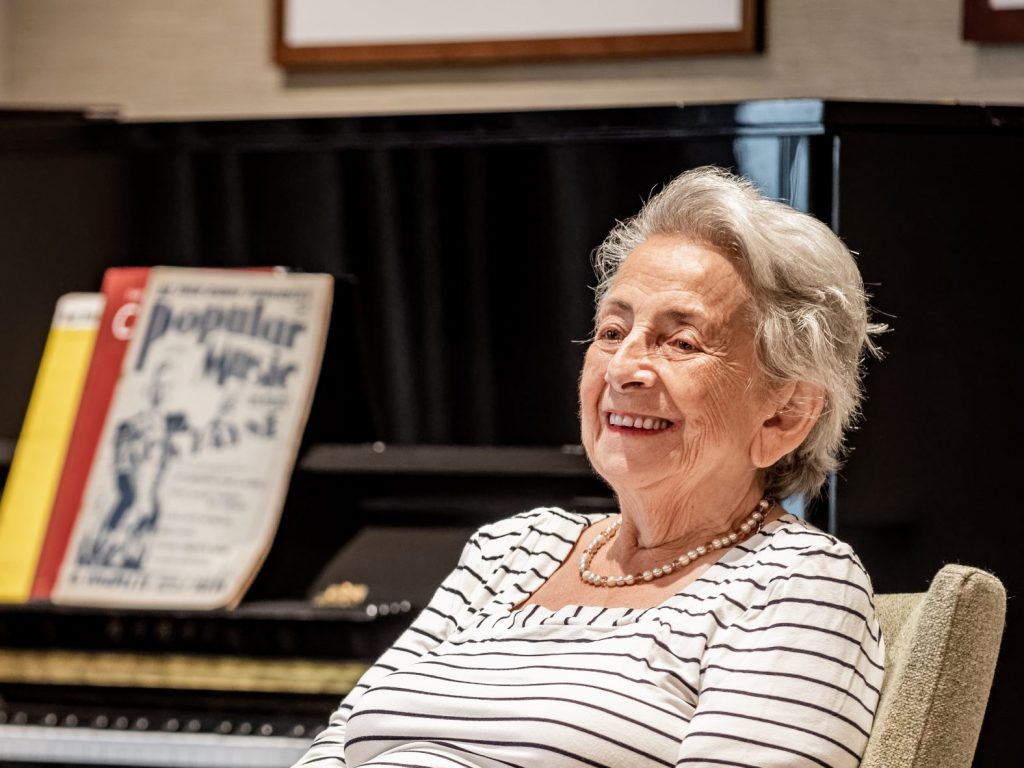 Our care
The care of our Residents is always our first priority at Nightingale Hammerson. We offer different levels of support, enabling Residents to be cared for according to their specific needs. This includes Residential, Nursing, Dementia and Palliative Care. We also offer Respite Care, which can support an individual following a stay in hospital or if care at home is temporarily unavailable.
We focus on a Relationship Centred Care approach. This encompasses a participant's appreciation and relevance of their relationship with one another. It highlights the importance of meeting the needs of the Resident but also addresses the needs of Relatives and Care Teams. We recognise that quality care only happens when there are strong relationships between everyone involved in a Resident's care.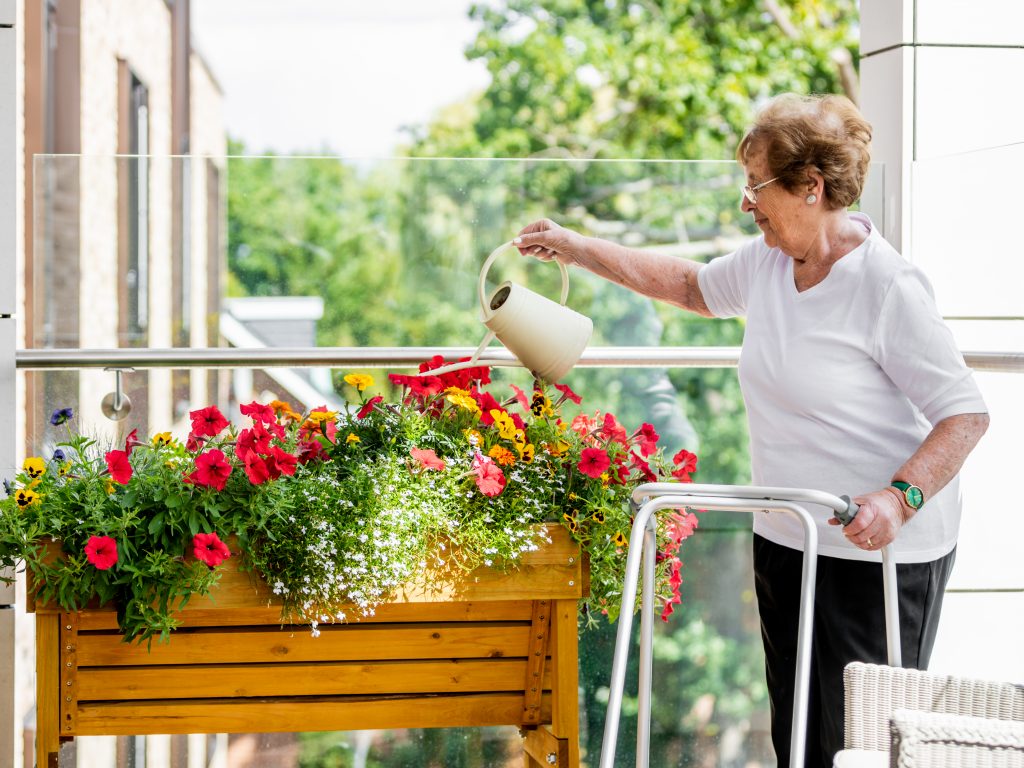 Residential Care
Residential Care needs are specifically tailored for each Resident. This may vary from basic support, personal care and medication management to more complex care needs, if these arise. Residential Residents enjoy a hugely engaging and sociable environment which will support and enable independence. This could involve inviting Friends over for lunch or a drink, visiting the hair salon, joining in one or more of our many clubs or taking part in an array of activities or trips. Or, simply, just enjoying the garden.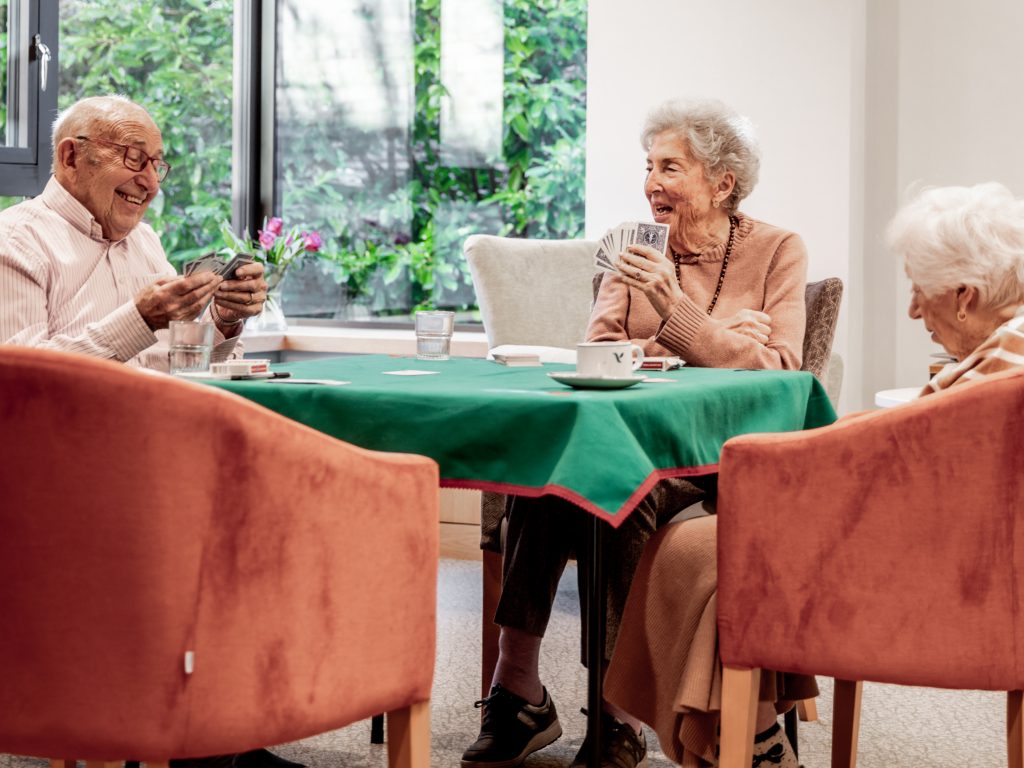 Nursing Care
24 hour Nursing Care is available for Residents who have more complex health and care needs. A care plan is devised to best support the holistic needs of the individual Resident. Residents, should they wish and are able, can still take part in our engagement activities and can enjoy many of the benefits that these bring.
We also care for those who are reaching their last days of life and can be looked after within a compassionate, caring environment that is homely and comfortable.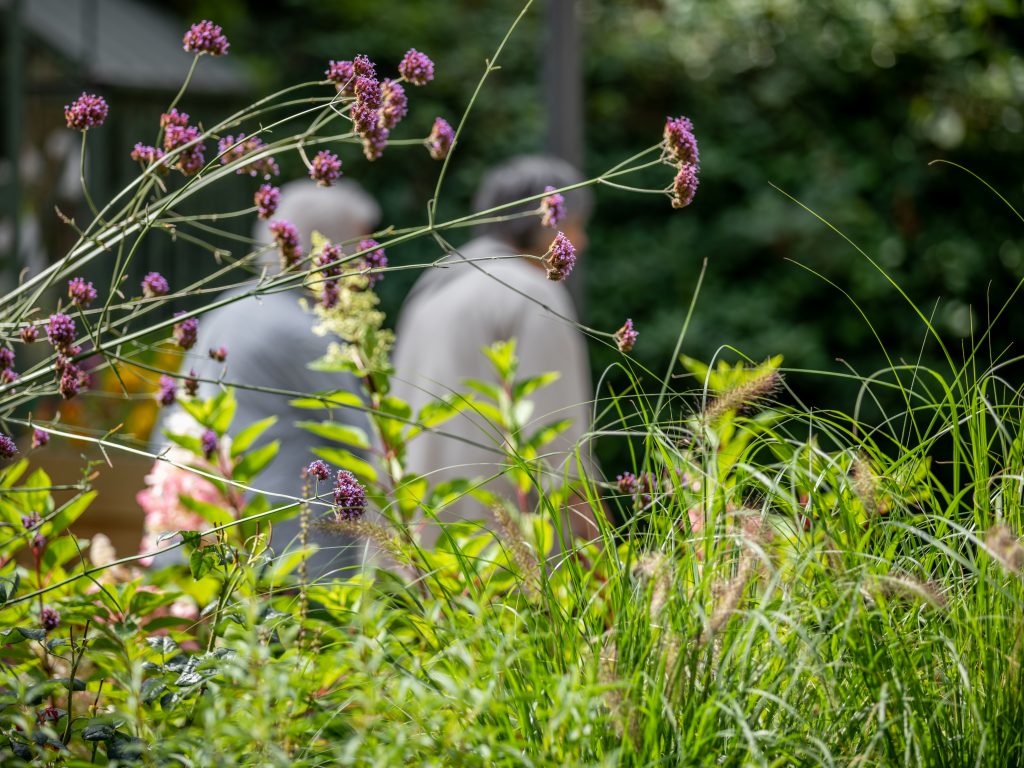 Dementia Care
We train our Care Teams to ensure they have an excellent understanding of the pathologies involved in Dementia Care. They learn the skills needed to observe Residents, how they interact with their surroundings and to understand the impact the environment has on a Resident living with dementia.   
Our dementia Households are carefully designed to meet the needs of Residents living with dementia. Every activity, engagement and interaction is carefully planned to meet their needs, all of whom will be at different stages of their journey living with dementia.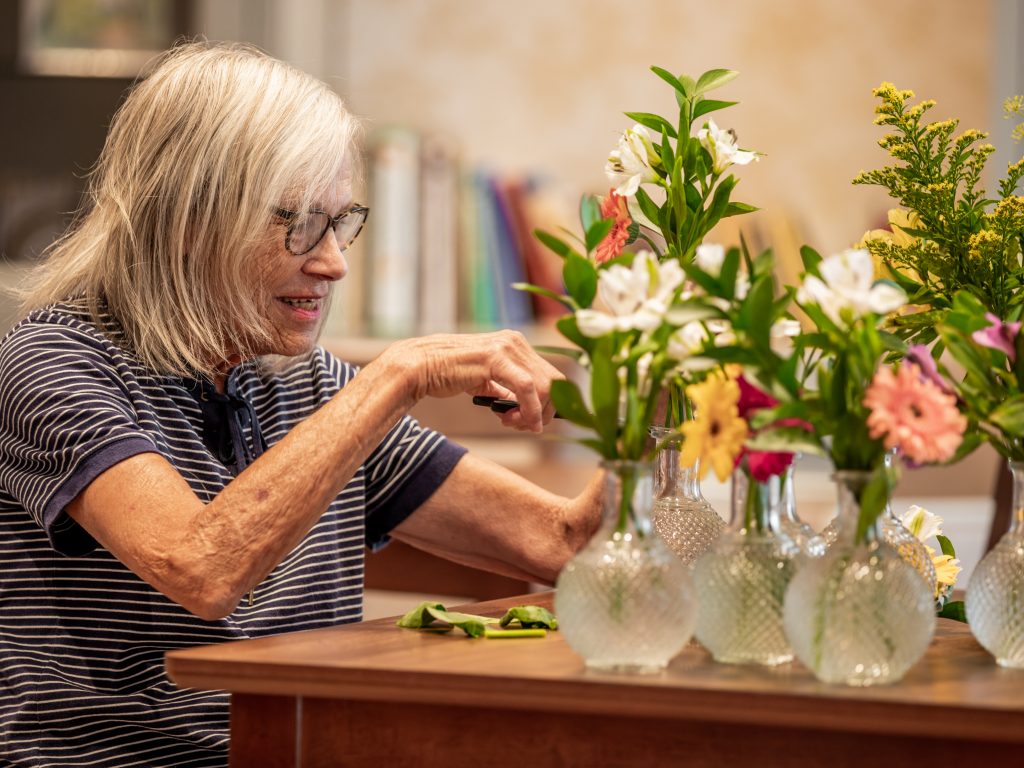 Respite Care
We offer Respite Care for those wishing to stay for a shorter time period. This may be due to rehabilitation, post-operative care, convalescence after a hospital admission or simply to offer some rest to Relatives at Home or when care may not be available. Nightingale Hammerson will design a specific care plan to meet the person's needs during this period of admission, which may vary from two weeks to a few months.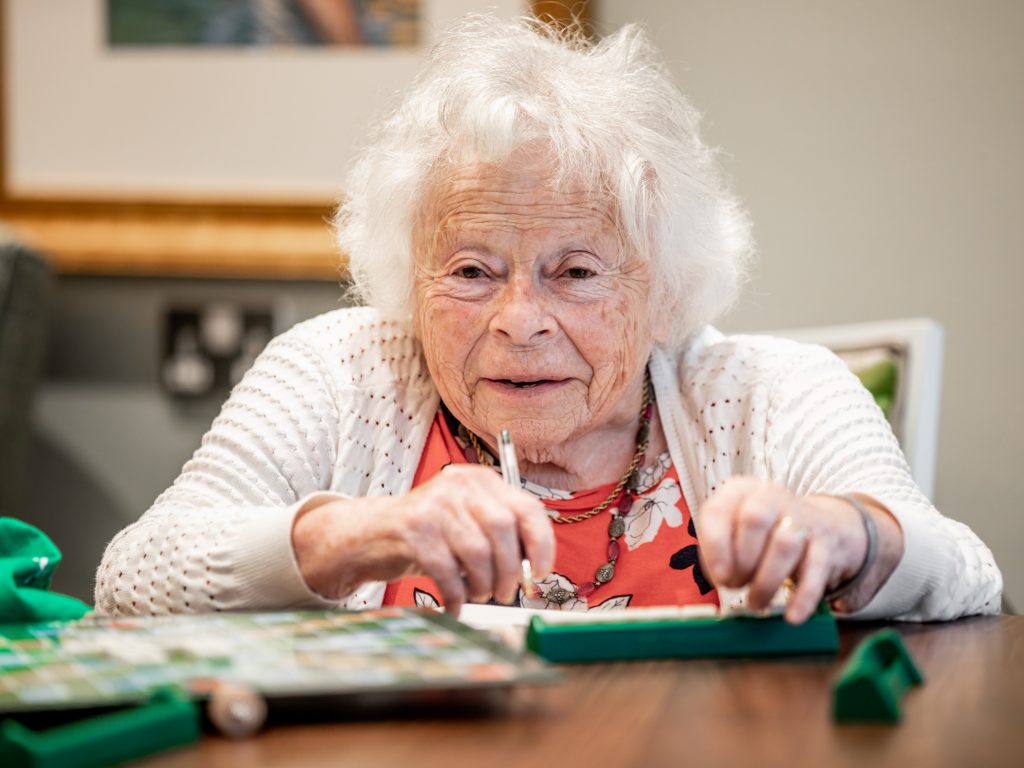 One-to-one Care
One-to-one Care is available, when required, for Residents with complex health and social care needs, but also for companionship or therapeutic reasons. One-to-one Care will carry an additional cost.
Facilities
Hammerson House, Wohl Campus is set within beautiful woodlands and grounds and our Home has been carefully designed to offer an exceptional standard of care so that our Residents are comfortable and safe. Our state-of-the-art Home will also ensure the Care Teams deliver the highest standards of care with all the facilities that Hammerson House, Wohl Campus can offer.
The ground floor
The ground floor is a hive of activity, offering practical and sociable spaces for Residents, their Families and our community to come together and enjoy the facilities and activities that take place.
Medical services
Our additional care support, such as our visiting GP, Pharmacy Technician and other Care Professionals such as Chiropodists are based within the medical centre on the ground floor. Our Therapies Team are situated alongside the medical suite, which also incorporating our therapy gym.
Therapies
We have one of the largest Therapy Teams situated within a Care Home setting in the UK, providing Occupational Therapy, Physiotherapy and Moving and Handling support. The Team also visit the Households and Resident's rooms directly, should this be easier for a Resident. In addition, the Team offer exercise classes on the households and run a large 'falls prevention programme'.
Freed Café and Conservatory
Residents, Families and Friends can relax and enjoy the beautiful surrounds of our bright, comfortable and welcoming café and conservatory, which opens onto a courtyard and landscaped gardens. The café serves delicious, freshly cooked dairy food and offers a wide range of teas, coffees and soft drinks.
Large communal hall
The large, communal space on our ground floor is used for many different activities and functions, including concerts, Shabbat and festival services, engagement and many different social activities.
Shopping
Run by our hugely dedicated and friendly Volunteers, the onsite shop sells everyday essentials that Residents may need, as well as small gifts.   
Sylvia's Hair Salon
Our onsite hairdressing salon, which also provides manicures, is open to all Residents. The Care Teams are here to help with bookings, should a Resident require some support. It's a sociable hub, facilitating a good chat and a catch up over a cup of tea.
Smoking
Hammerson House, Wohl Campus is a non-smoking building.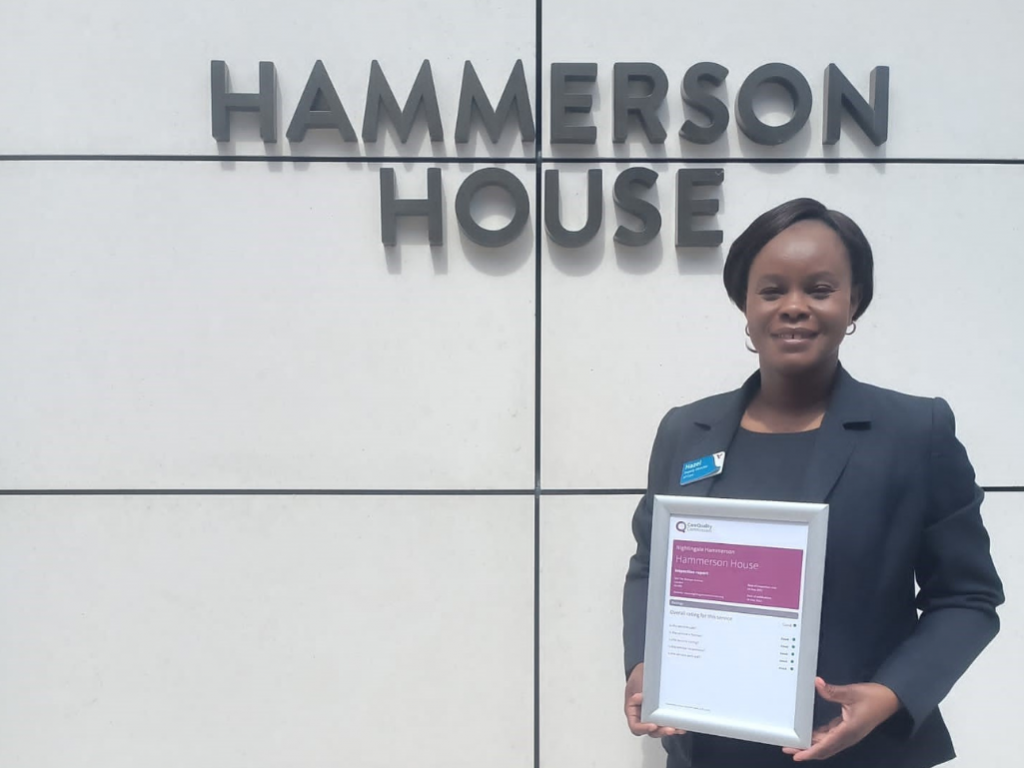 Hammerson House, Wohl Campus awarded the status of 'Good' for our CQC inspection
We are delighted to have been awarded the status of 'Good' for our CQC inspection at Hammerson House, Wohl Campus; CQC commented we have the seeds to reach 'Outstanding' in our next inspection. The Team will keep working hard to ensure we always provide the very highest level of care for our Residents and we thank all our Team Members for making Nightingale House and Hammerson House, Wohl Campus, the wonderful Homes that they are.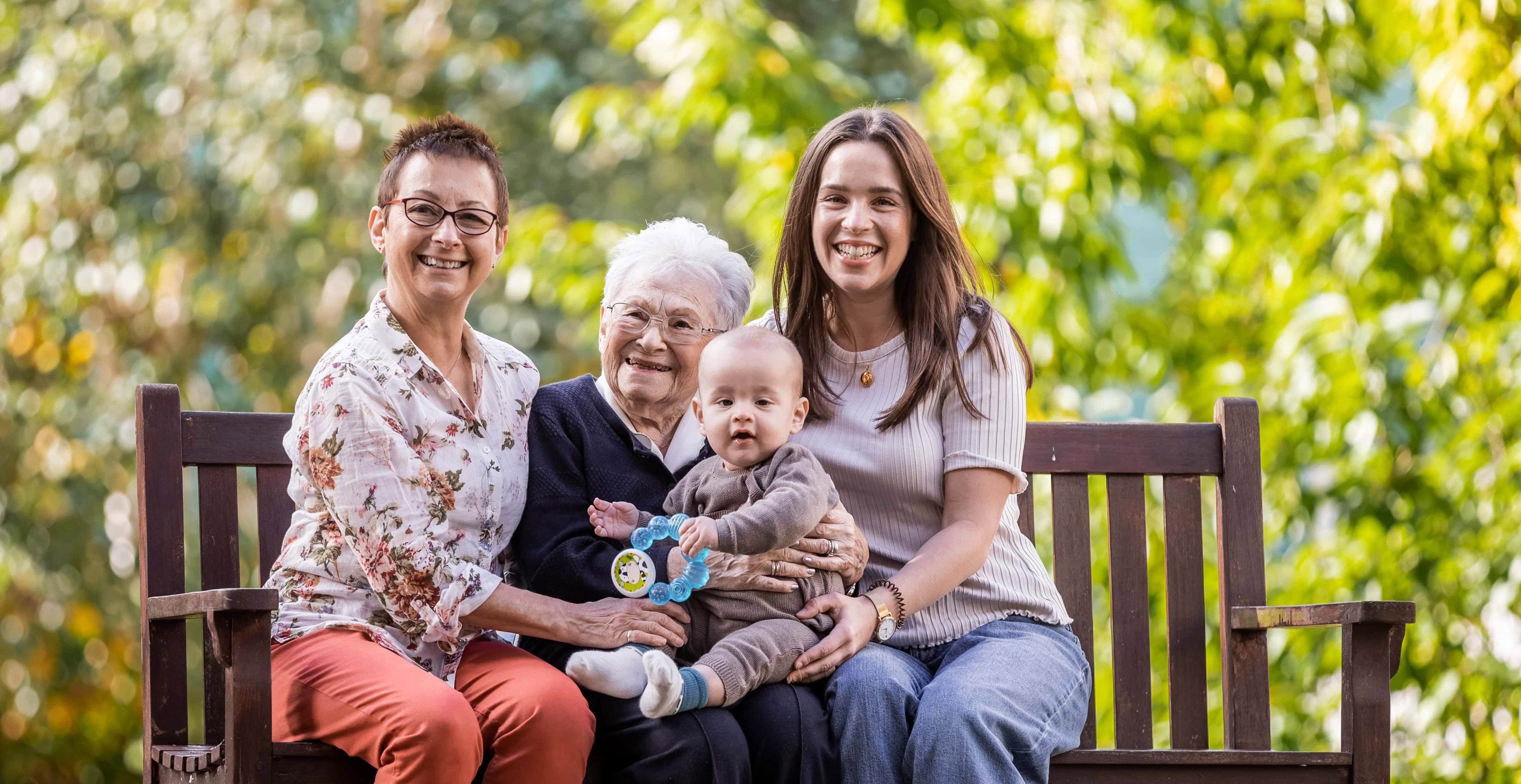 180 years of care excellence
Our Households are designed to provide outstanding Residential and Nursing Care for people with high dependency needs, including Dementia, Palliative and End-of-Life Care but also for independent Residents.
Apply