Good food is important, not only because we take our nutrition and hydration seriously but also because of the enjoyment that food can bring.
Choice, varieties of taste, texture and presentation, as well as the social benefits that meal times offer, are all vital for well-being.
All Residents' meals are served in the dining room of their household.   Should a Resident wish, they are also very welcome to have a meal in their room.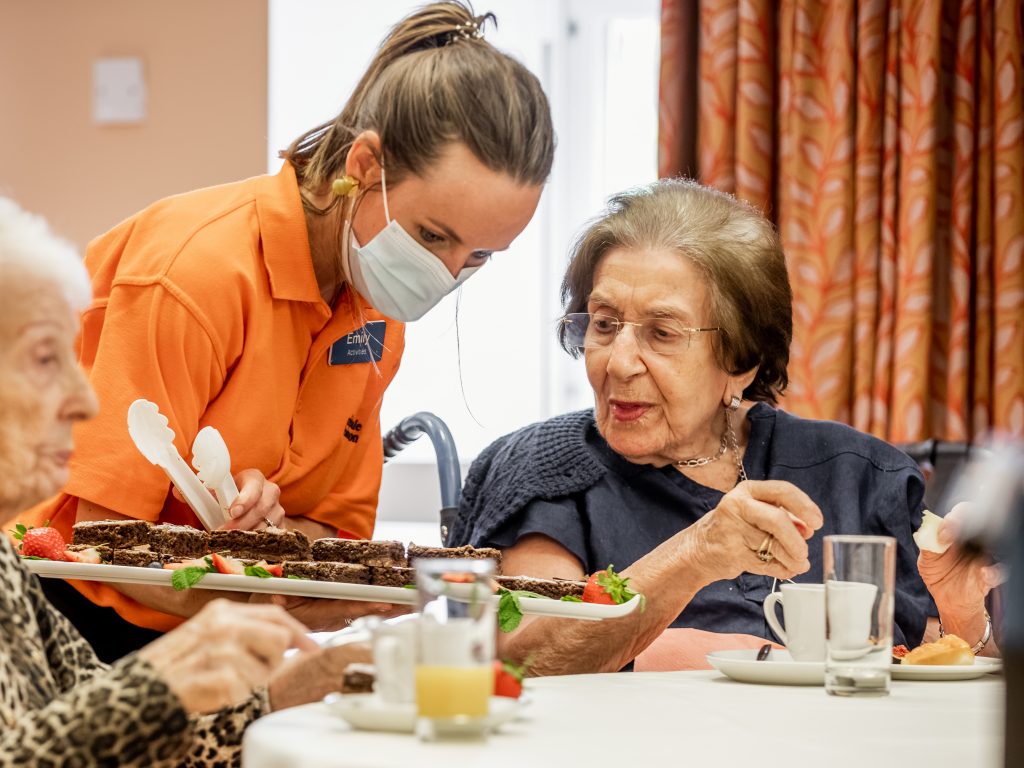 Seasonal menu
A seasonal menu, which include a vegetarian alternative, is offered at lunch and dinner.  Specialist dietary requirements are also catered for.   There are also many opportunities for drinks and snacks throughout the day.  Residents are able to give input to the menu choices and our Shabbat and festival menus are always a particular highlight.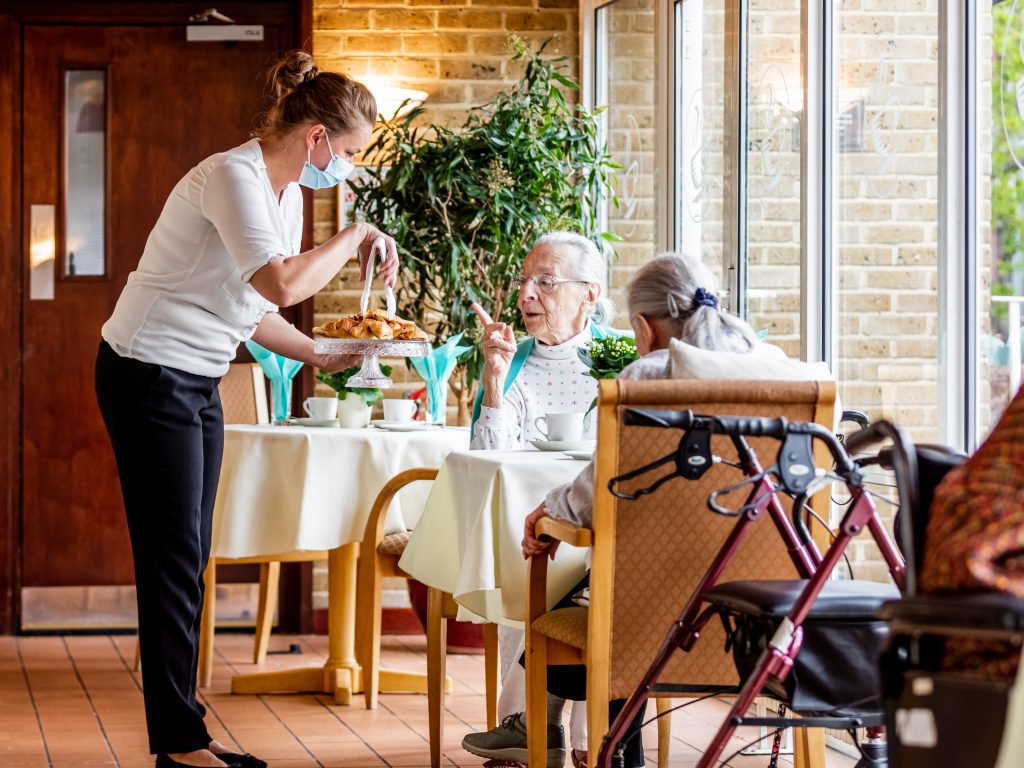 Café
Residents may also visit our ground floor café or outside terraces for drinks or a meal if they wish.  These areas are also perfect to enjoy sharing with friends and family.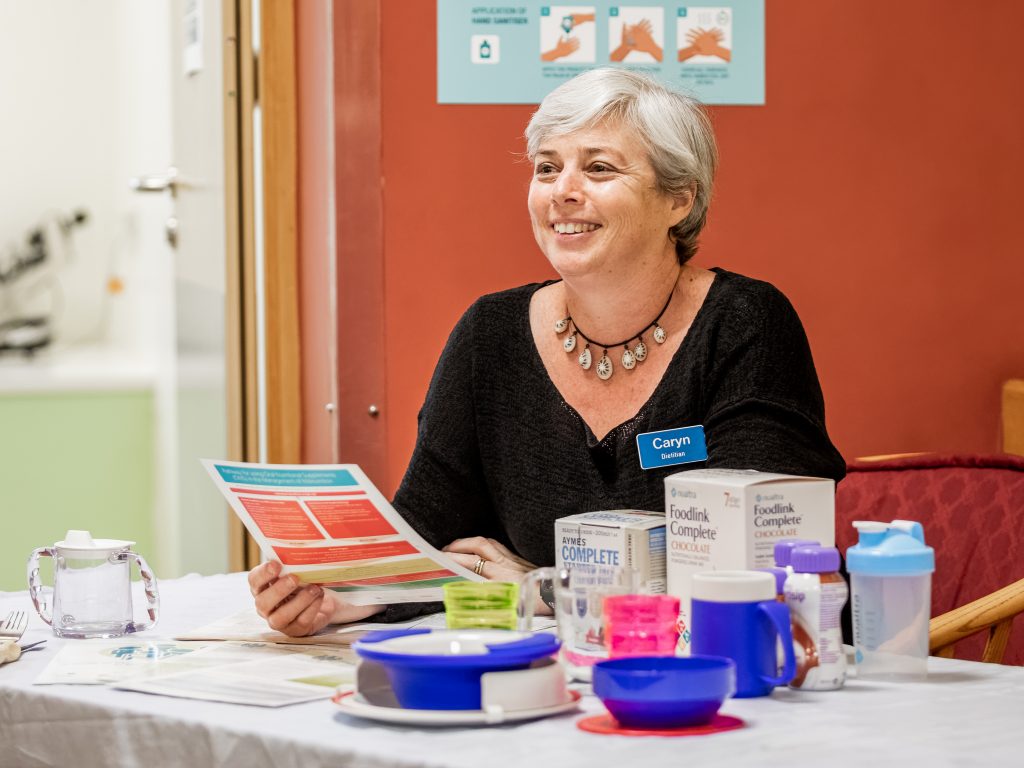 Dietitian
Our Dietitian plays an important role, ensuring Residents' meals are nutritious, plentiful and that hydration is paramount to maintain everyone's good health.   Should a Resident need support with eating or drinking, our teams are trained to offer help, whenever needed, during each mealtime and at any time a Resident wishes to have a drink or snack.