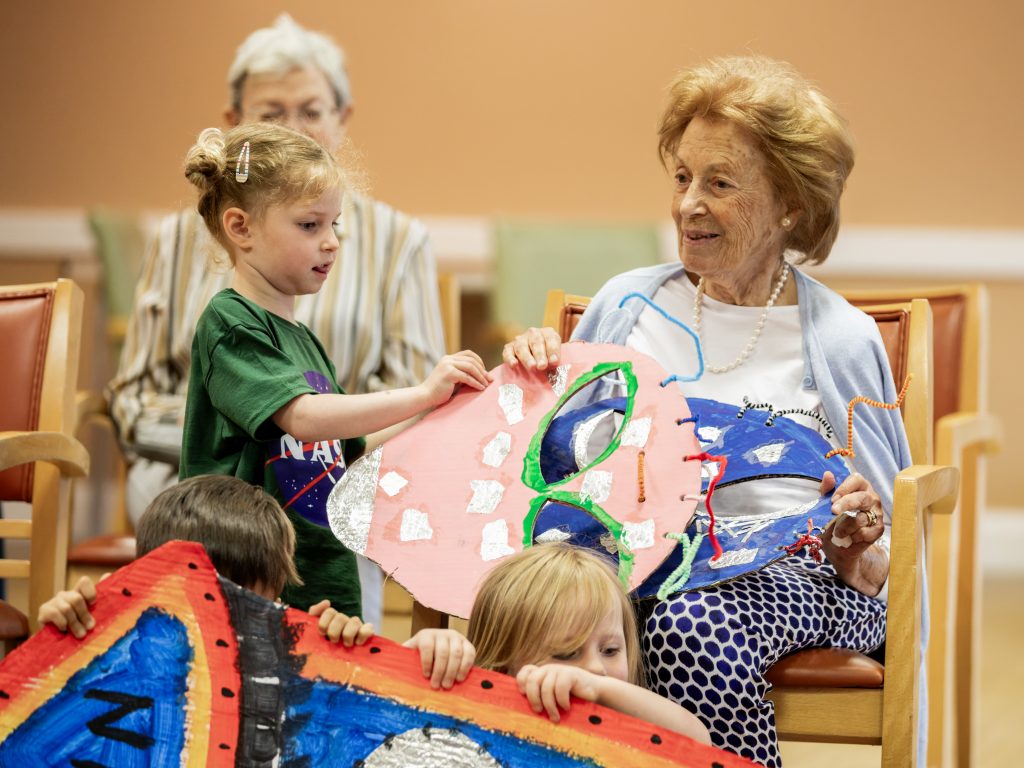 Intergenerational care
Nightingale House was the first UK Care Home to open an onsite nursery for children aged 2-5 years. There are daily programmes for our nursery children and Residents to come together and join in fun and active things to do. This could be baking bread, reading to one another, children performing in a concert or playing games with the Residents. Seeing everyone interact and be together is heart-warming and everyone really enjoys being in each other's company. Simply being together is engaging, friendships are made and our Residents' well-being is greatly enhanced.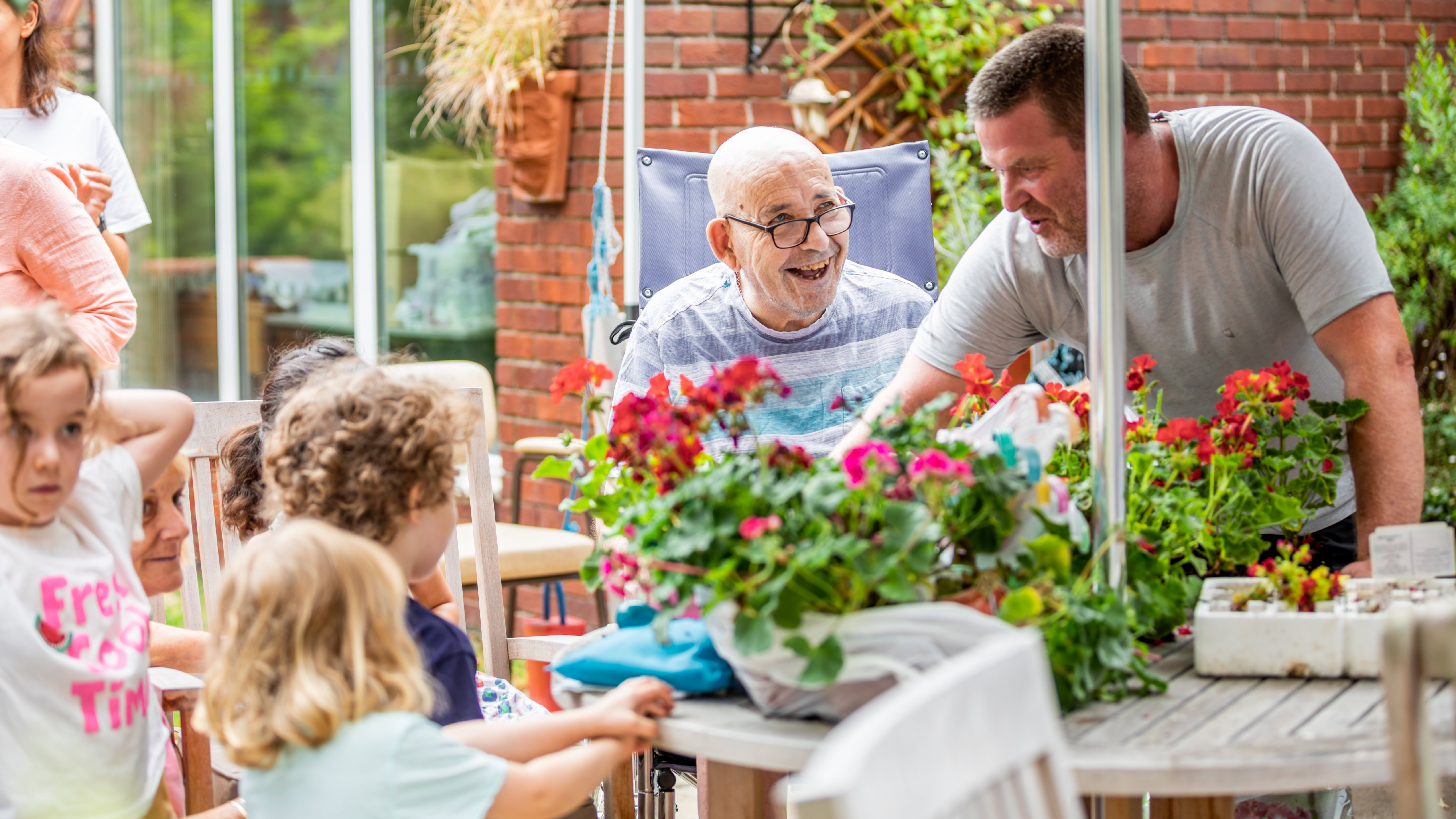 Future
Building on our knowledge and expertise with our intergenerational programme, we will continue our intergenerational programme at Hammerson House, Wohl Campus. Although we do not have an onsite nursery, we are building relationships with local schools and nurseries to provide regular interaction between Residents and our young local community.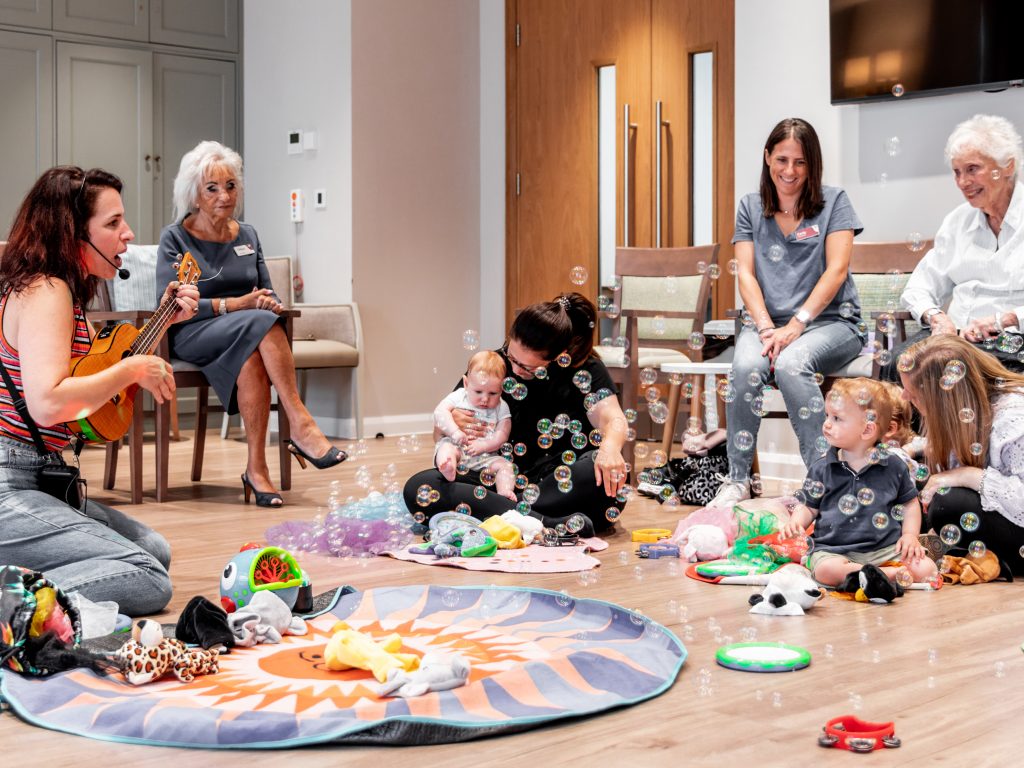 Impact
In 2019 we published our findings of a study that measured the impact of the daily intergenerational programme on the well-being of our elderly Care Home Residents. It found that the intergenerational sessions alleviate symptoms of loneliness and depression, stimulates the brain in different ways and lifts the spirits of all involved. Here is the executive summary and the full report.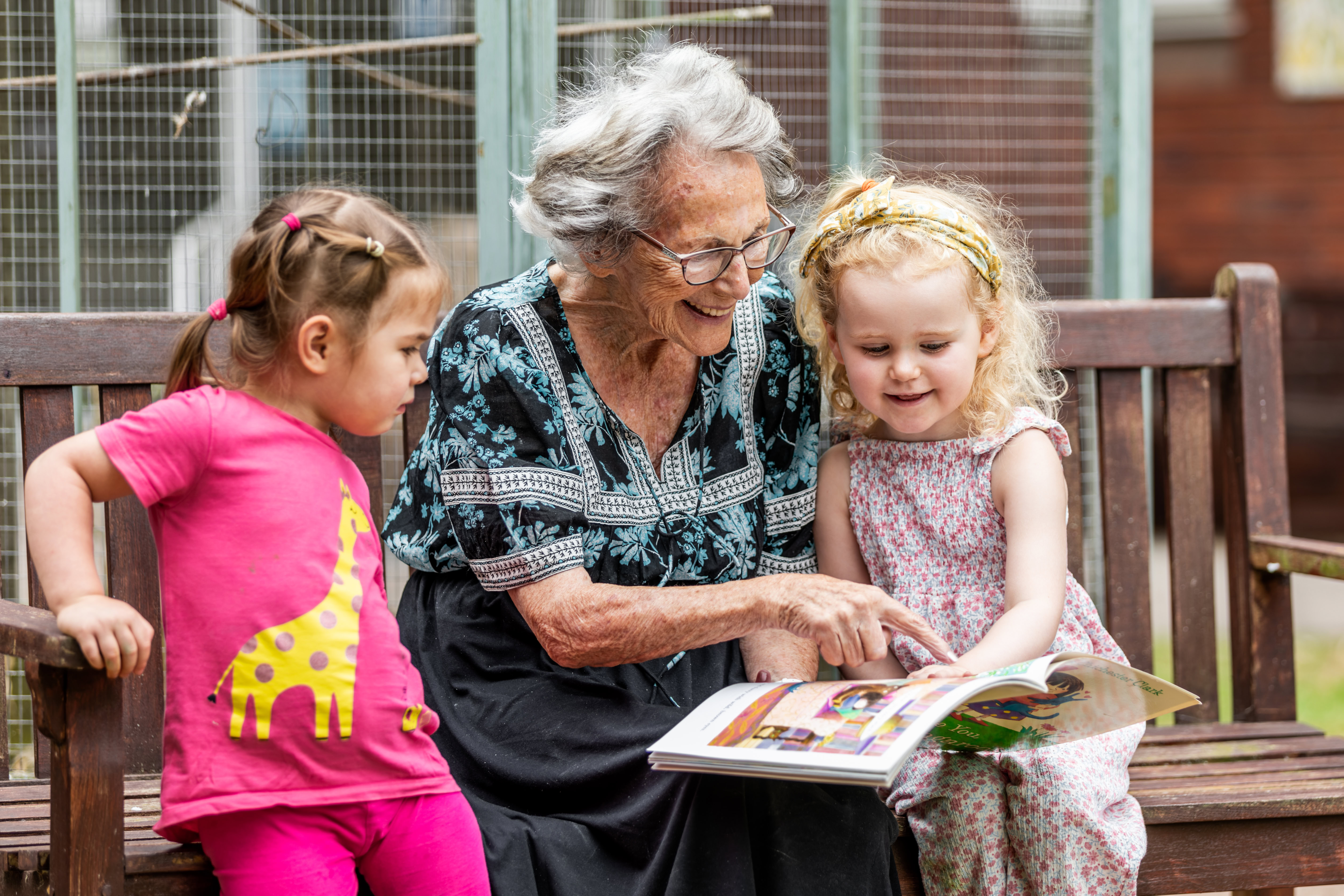 Support our work
Nightingale Hammerson is an independent charity, offering the best possible care to our older Residents. We very much rely on the support of the community in order to continue our work.
Donate Now