We are a centre of excellence and have a first class reputation as an outstanding, compassionate and professional organisation.
Our homes offer a range of services and engagement programmes which are tailored to meet the needs of each of our residents.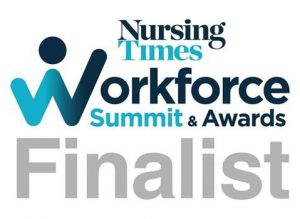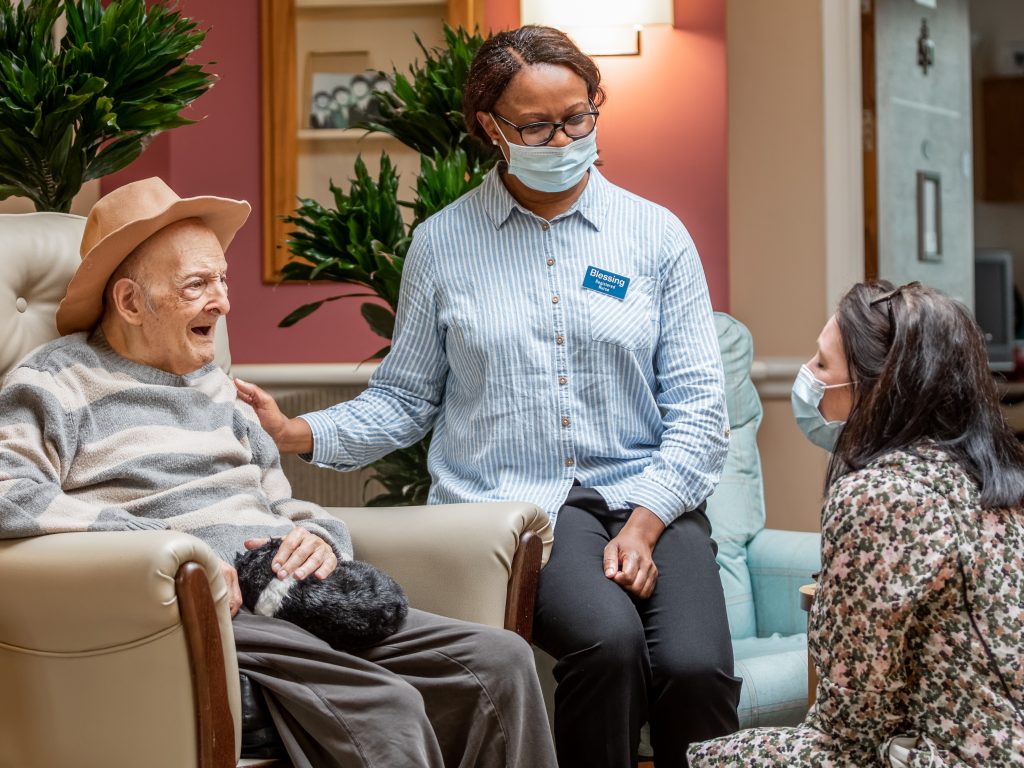 Our homes offer individually-tailored, compassionate care for residential, nursing, dementia, respite and palliative care.  At the heart of our approach is a warm, respectful relationship between our staff and every single resident.  It's what we mean by 'relationship centred care', whereby we acknowledge the individual wishes, characters and histories of everyone we look after, their families and the care team involved with each person's individual care.
Hammerson House, Wohl Campus opened in May 2021 and is a truly innovative and beautiful home and an inspiring place to work.  It is a very exciting time to be joining the team at Nightingale Hammerson.
Why work with us
Nightingale Hammerson employs over 350 team members.
Our teams of healthcare professionals, nurses, dementia nurses, physiotherapists, occupational therapists, engagement specialists, maintenance, housekeeping, porters and administration staff are all part of one team. Each team member works together to support the delivery of best care for each of our residents.
We are a hugely diverse charity and each team member is supported to develop their professional credentials and their personal well-being. We know our staff make a real difference and always seek to acknowledge their achievements.
Our homes
Nightingale Hammerson comprises two care homes, Nightingale House in Clapham and Hammerson House, Wohl Campus in Hampstead.
We are an independent charity that has been serving older members of the Jewish community for 180 years.
We began serving the community in the east end of London in 1840 and moved to Wandsworth in 1904 when Nightingale House was donated to the charity by Lord Wandsworth. In 2012, we merged with Hammerson House to become Nightingale Hammerson.
Today, we provide 150 bedrooms at Nightingale House and a further 116 bedrooms at Hammerson House, Wohl Campus. We offer the very highest level of care to our residents, within a safe, compassionate and stimulating environment. Our care incorporates residential, nursing, dementia, respite and palliative care. Our homes are divided into separate households, which specialise in each care provision, providing a team of dedicated care professionals.
Our homes are stimulating places to work and we have a strong, supportive and friendly culture.  As well as our competitive salary, our employee benefit programme also offers:
Pension contribution
Discounted places at our onsite nursery
Health & well-being activities and social events
Annual staff awards
Refer-a-friend scheme
Interest free season ticket loan and bicycle loan scheme
Flexible working patterns and opportunities
Maternity, paternity and adoption leave
Subsidised staff restaurant and free onsite gym
Free on-site car parking
Quiet room
Excellent learning facilities and on-site E-Learning Zone
Employee Assistance Programme (EAP)
Professional development opportunities
Star of the month awards
Long service awards.
Downloads: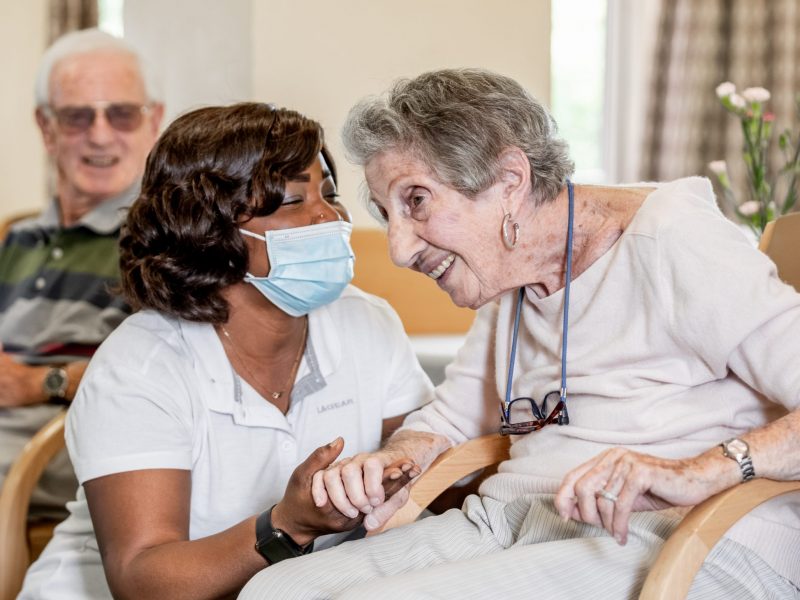 current vacancies
To deliver world-class care we need to recruit people who are dedicated, believe in our values and committed to delivering outstanding care to our residents. We recruit our people based on their ability to live and share our values, who are passionate about caring for others, as well as having exceptional skills in care and teamwork.
click to view
I was nominated for star of the month, it really is a great honour. I was so excited and felt that people looked up to me and that my work was meaningful. I felt really grateful that I could make a difference.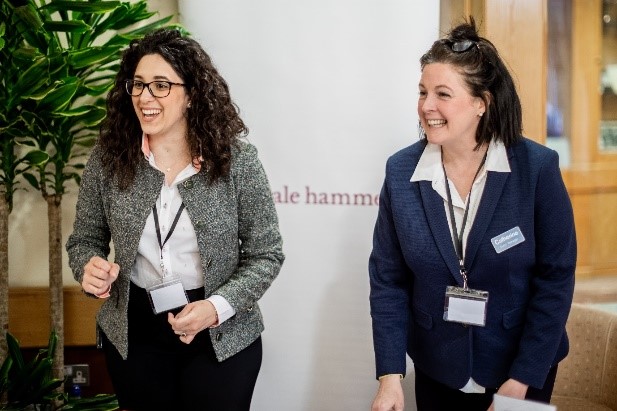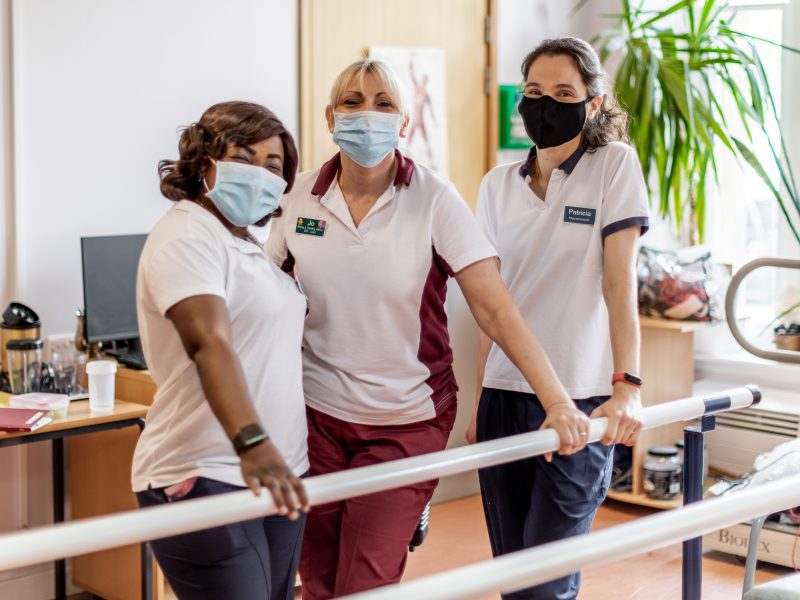 Being an in-house therapy team, and one large family, makes all the difference to working together across our professions. We get to know residents individually and we tailor their therapies together. Our focus is on living well, enabling residents to do and participate in what is important and has meaning for them. This is hugely rewarding and what we all love.