Nightingale Hammerson invite you to a Reception and Private View of 'Gabrielle Chanel. Fashion Manifesto' at V&A South Kensington, Cromwell Road, London SW7 2RL on Monday, 6th November 2023
6.45pm – Drinks & Canapés
7.30pm – Welcome
10pm – Event Close
Tickets £250
There will be no appeal
Admission cards will be sent to the email address(es) provided upon booking approximately 1 week prior to the event.
Should you not be able to join us but would like to make a donation, please do so here.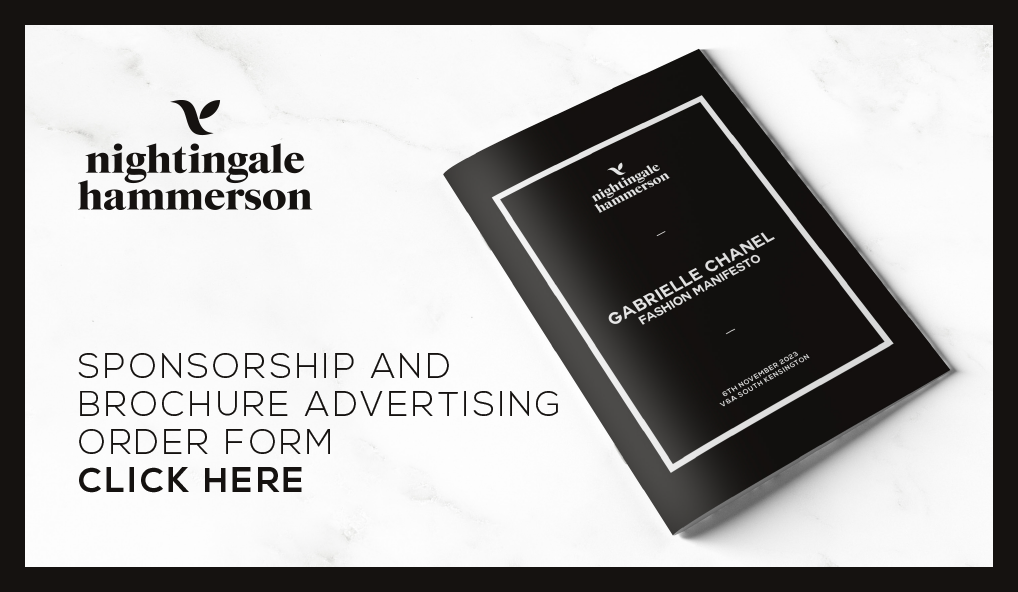 Enquiries briony@nightingalehammerson.org
IMPORTANT MESSAGE:
Unfortunately some guests are unable to purchase tickets via mobile phones due to incompatible software. If this occurs please email Briony or call us on 07786 682 865 during office hours. We will be delighted to help you.
Photo: Roger Schall/Condé Nast/Shutterstock